The Southeast Division Play-down to determine who will represent the Division at 2018 U.S. National Championships was held at the Mount Dora Lawn Bowling Club from April 19th to the 24th.
The U.S. National Championships will be played at the Sun City Center Lawn Bowling Club,  Sun City Center FL, starting Sunday, November 15th.
Runners Up
Men's Pairs:
Brian Smith (skip) and
Randy Lofrumento (lead) – MDLBC
Men's Singles:
Joey Mills – MDLBC
Women's Pairs:
Rusty Hein (skip) and
Sue Abbott (lead) – SLBC

Women's Singles:
Martha Nilsen – PLBC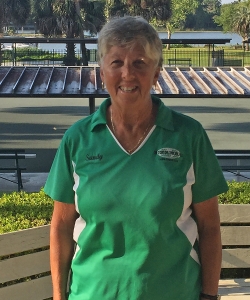 2018 Women's Singles winner, Sandra Wall from the World Parkway LBC.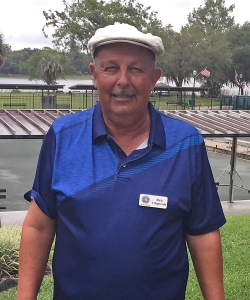 2018 Men's Singles winner, Rick Fitzgerald from the Mount Dora LBC.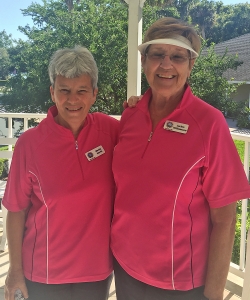 Marita Nierth (skip) and Jackie Williamson (lead) from the Mount Dora LBC, the women's 2018 Southeast Division play-downs pairs winners.

Men's Pairs winners, Steve Nelson (skip), Asheville LBC and Bud Ricucci (lead), Mount Dora LBC.