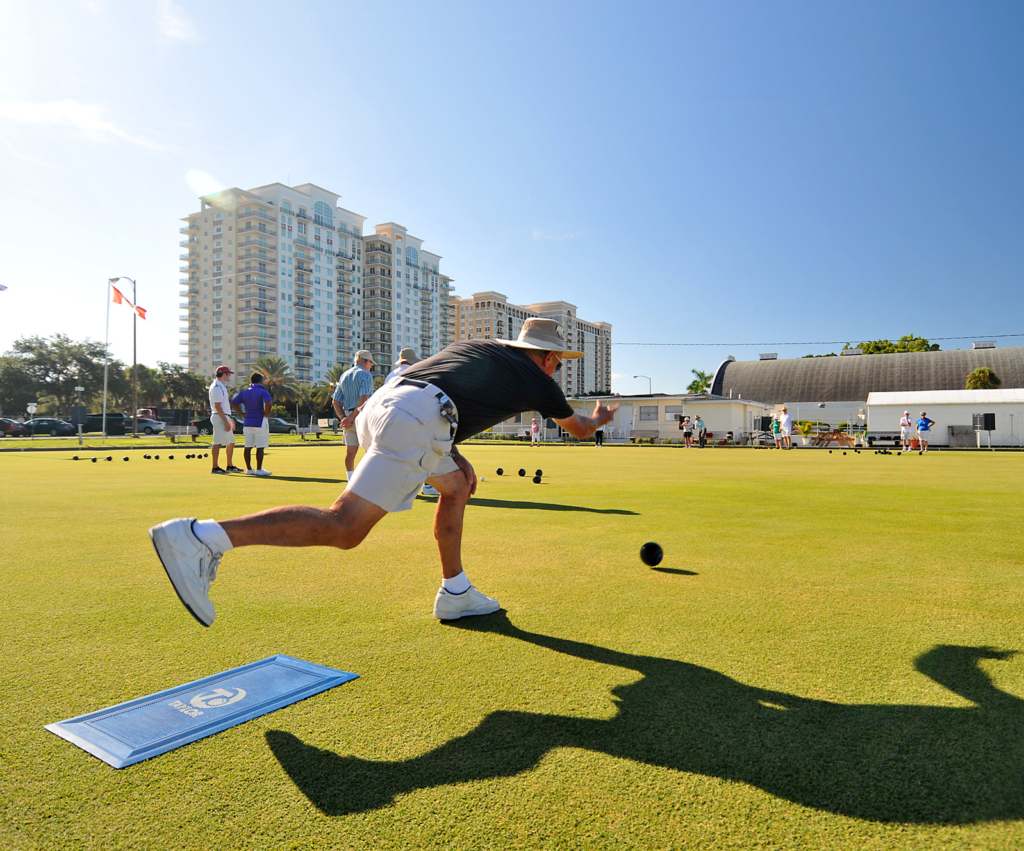 809 North Tamiami Trail
Sarasota, FL 34236
941-316-1123
admin@sarasotalawnbowlingclub.com
Come bowl in the sun and enjoy fresh air all year around
Our beautiful greens overlook the Gulf of Mexico and are located conveniently near downtown Sarasota. Spend the winter bowling in the guaranteed Florida sunshine right on the Sarasota Bay!  We welcome bowlers at all levels of experience.
International membership
The warm and friendly atmosphere of our active and energetic community draws back year after year local, snowbird and overseas members from a wide variety of backgrounds and locations. The social side is very important to our members and the club is renowned for excellent hospitality.
On Mondays and Wednesdays we bowl jitneys (roll-ups), and the President's Draw each Friday is enlivened by a small entry fee for prize money.
Bowling Times
Winter: November 1st to April 15th.
Monday, Wednesday, Friday 1:00 pm;
Thursday, Saturday 10am
Check calendar for Tournament Schedule
Summer: April 16th to October 31st.
Monday, Wednesday, Friday, Saturday 9:00 am
Tuesday, Thursday 5:30pm
We are looking forward to your visit.