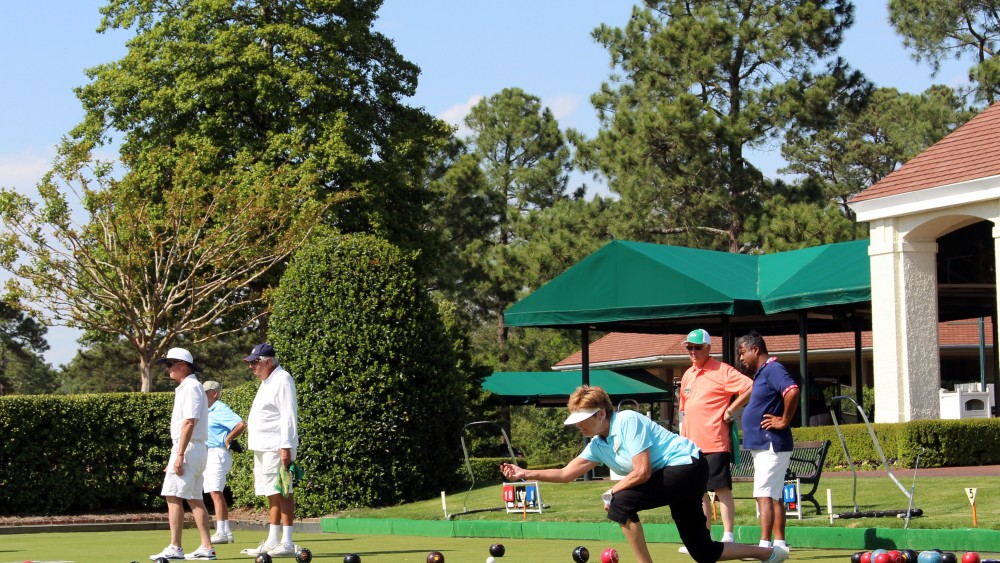 Pinehurst Lawn Bowls Club is located in Pinehurst, NC, at the Pinehurst Resort & Country Club. Our two ditched greens are located directly in front of the Members Club.
We bowl year round at 9:00 AM summer hours (April-September) and at 1:00 PM winter hours (October-March). We have lovely facilities and have hosted the North American Challenge (Canada vs USA) and the US Championships. Pinehurst Resorts also offers 8 golf courses, 24 tennis courts and croquet.
Southern hospitality is our speciality !