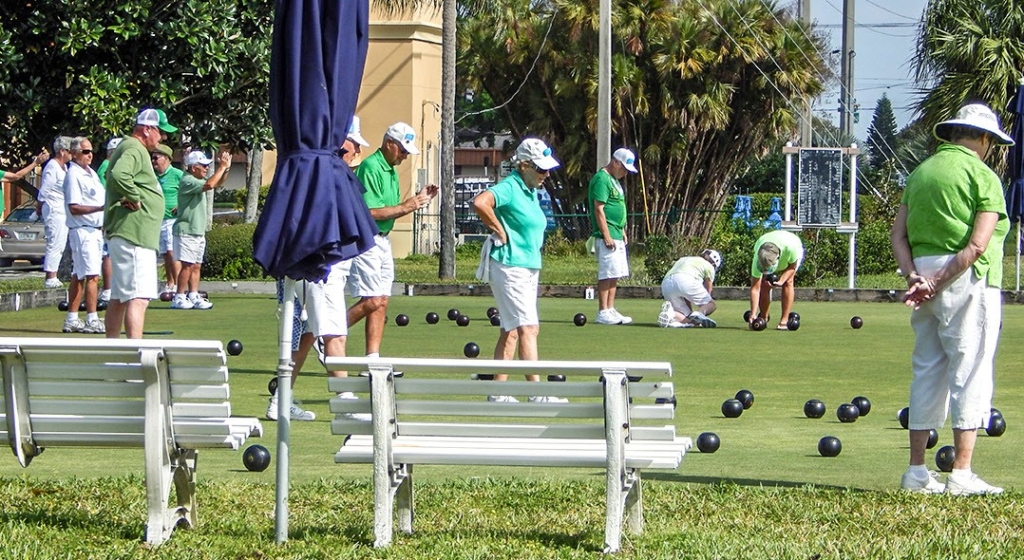 The aim of the club is to promote the sport of lawn bowls in a spirit of good fellowship and friendly competition. There are members from 55 to 90 years old with many couples and the only requirements to join the club are to take bowling lessons and be a resident of Kings Point or a member of Sun City Center Community Association.
There is bowling throughout the year in the mornings on Mondays, Wednesdays and Fridays and in the afternoons on Tuesday, Thursday and Saturday, with sets of bowls in various sizes available to use.
The social activities include an annual holiday dinner, a Krazy Card night, a chicken barbecue, and a wine and cheese social as well as a club tournament followed by an awards banquet.
2526 Lancaster Drive
Sun City Center, FL 33573