Bowl in the Sun Where Fun's Number One!
Southeast Division and our 14 clubs hold numerous tournaments throughout the year.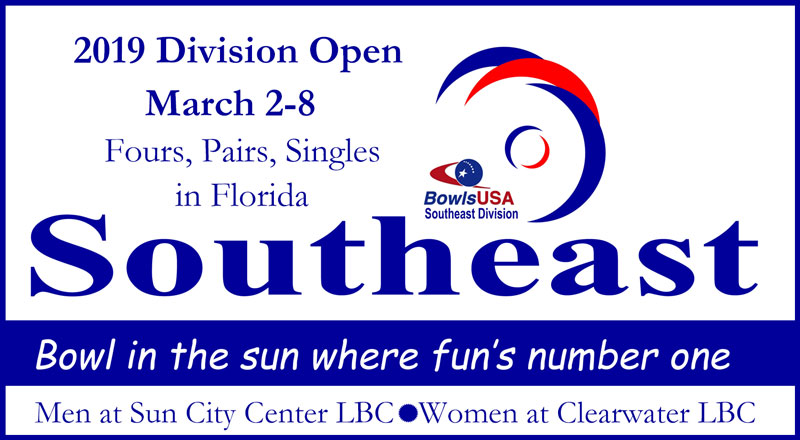 More details and Entry Forms
admin
Team SED wins Gold at the 2018 Bowls USA National Championships Bud Ricucci, Sandy Wall, Jackie Williamson, Marita Nierth, Rick Fitzgerald and Steve Nelson (Rebecca Fitzgerald Photo) 2018 U.S. National Champions Women's Singles: Sandy Wall [...]
admin
TEAM USA SWEEPS THE 2018 NORTH AMERICAN CHALLENGE (NAC)….CONGRATULATIONS! Players and results here. SED's Sandy Wall with 'Founders Trophy' presented to the Women's 'Folkins' team winners.