Bowl in the Sun Where Fun's Number One!
Southeast Division and our 14 clubs hold numerous tournaments throughout the year.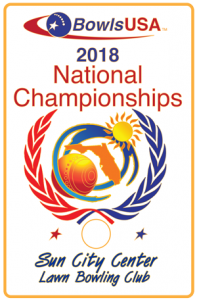 2018 Bowls USA National Championships
Sun City Center, November 25, 2018
admin
TEAM USA SWEEPS THE 2018 NORTH AMERICAN CHALLENGE (NAC)….CONGRATULATIONS! Players and results here. SED's Sandy Wall with 'Founders Trophy' presented to the Women's 'Folkins' team winners.
admin
SOUTHEAST WINS THE EAST COAST CHALLENGE The best players from the Northeast came to Pinehurst to enjoy great competition and camaraderie to have the bragging rights for another year.  The Southeast was represented by Steve [...]